Tech companies are facing a skills shortage. With the stakes high and the options limited, industry giants such as Apple, Samsung, Google, and Microsoft are turning their own stores into learning spaces. Tertiary education has landed on the high street.
Upskill in-store
At Apple shops around the globe, members of the public are learning how to remix songs, code, create AR experiences, and edit videos at 'Today at Apple' sessions. Over 18,000 free sessions have been attended by millions of people since 2017.
"Since the beginning, Today at Apple has been about educating and inspiring the communities we serve," says Angela Ahrendts, Apple's senior vice president of retail. "These new sessions are an opportunity to unlock the creative potential in all of our customers."
Sessions are hosted in 'The Forum', newly developed in-store learning environments designed with a focus on experience. Informal seating and vast video walls support the hands-on, immersive nature of Today at Apple. It's about experiential learning; getting involved, experimenting and doing rather than sitting and listening. And, as a 2015 study at the University of Chicago proved, this approach works, activating sensory and motor-related areas of the brain, leading to faster and deeper learning.
Future focus
Experience is a theme that runs through the new era of high street learning. The workshops, debates and hands-on projects at Samsung's 'Not a School' are similarly created around interaction and immersion but the format and setting take off in a different direction altogether.
Based at Samsung KX, in London's Coal Drop Yard, Not a School's interior configuration reflects the varied spaces their students will ultimately work in. An amphitheatre creates a space for gathering and idea exchange, while coworking spaces and meeting rooms act as a backdrop for educational workshops, presenting ideas and activities.
Students have use of the spaces throughout week-long programmes that cover four core themes: Collaboration, Communication, Critical Thinking and Creativity, all skills areas that have been identified as lacking by today's employers. Humanising technology, inclusivity, sustainability and compassion are all on the agenda; fertile ground for a new facet of tertiary education that's breaking conventional boundaries.
Pop-up and learn
To accommodate those who can't commit to a week, a month, or even a few years for retraining and upskilling, Google has adopted a casual high street learning model to complement their online training. The physical manifestations of the Google Digital Garage pop-up in shopping centres and prominent locations on the high street, created as part of a pledge to offer everyone in the UK five hours of free digital training.
Each Digital Garage is akin to Google's own offices, with domestic cues such as lamps, bookcases and plants create a relaxed atmosphere. The aim being that people feel they can drop in any time. The welcoming tone is accentuated further as the spaces also answer to a range of learning styles, with big screens, comfy nooks, café-style tables and group settings all in the mix.
By opening physical spaces, Google aim to help job-seekers, entrepreneurs and children to boost their digital skills including AI.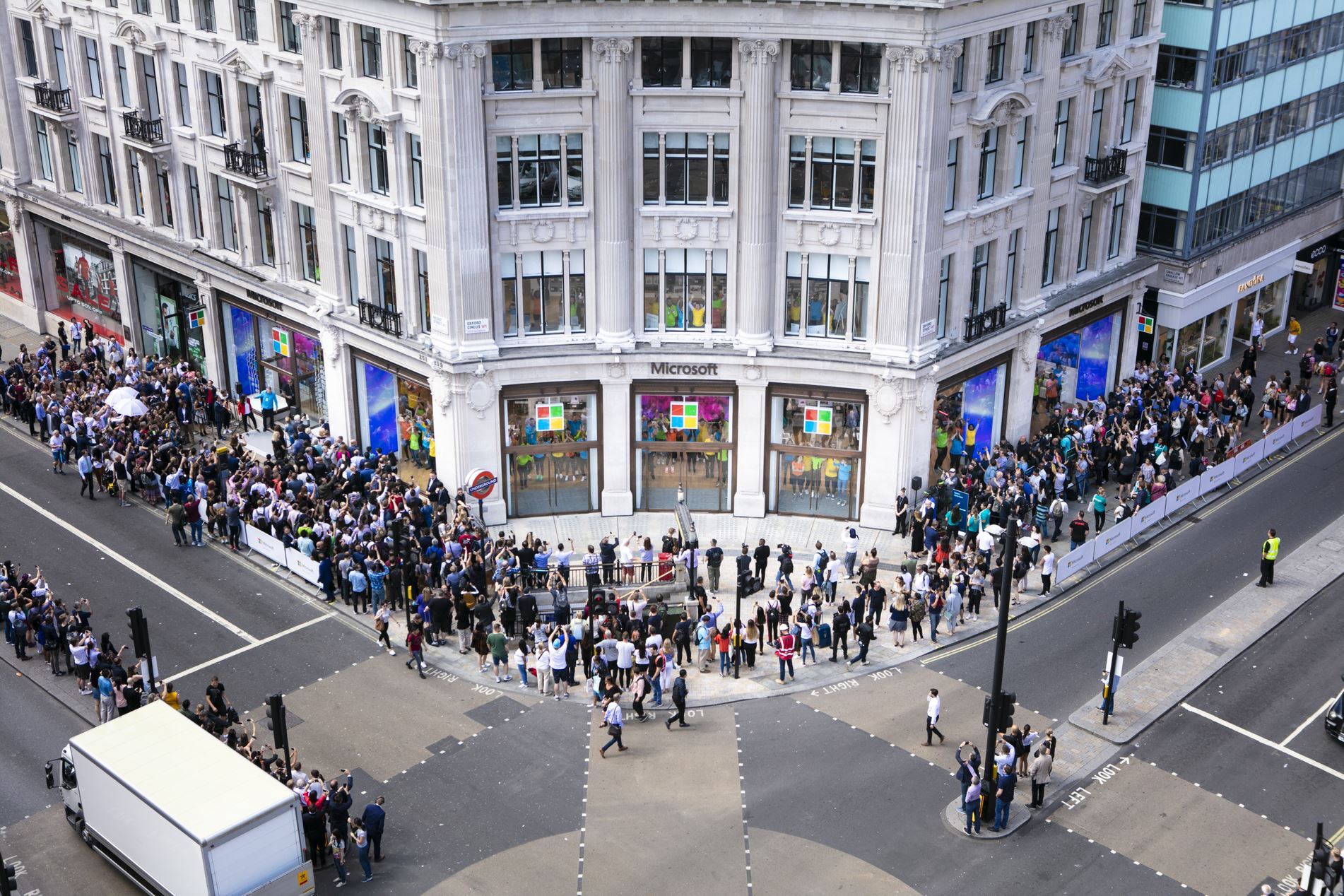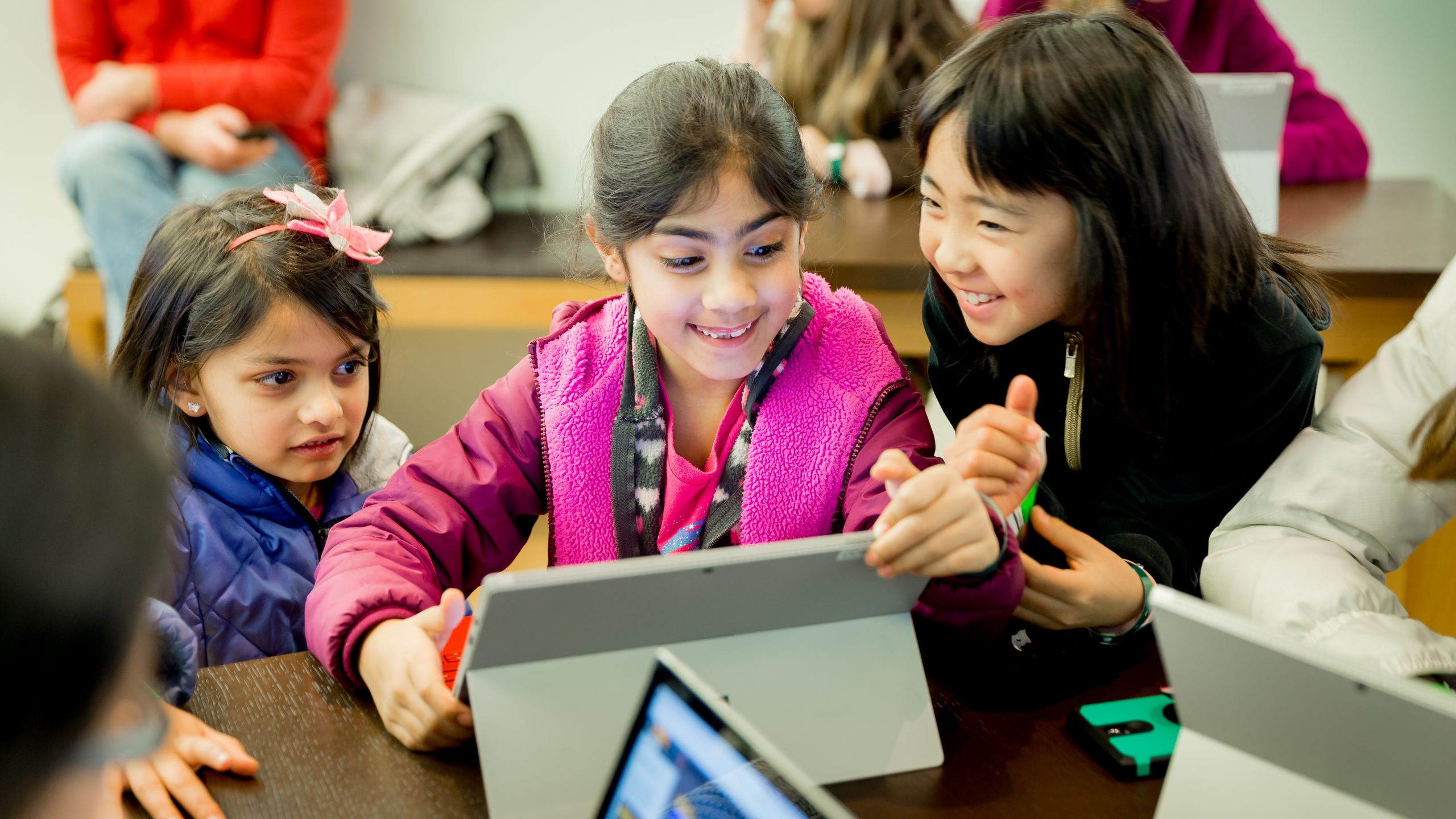 STEM Saturdays
High street learning spaces are offering opportunities for people of all ages. They can play an important role in supplementing studies at school, college and university; bolstering today's STEM curriculum. Teachers, students, and parents are welcome to drop by their local Microsoft Store.
Microsoft's Oxford Circus flagship opened its doors last year and one of the generous 'non-retail' areas is home to a dedicated, flexible learning space, created to inspire kids through creativity as they learn the latest in tech, coding and STEM. Equipped with 'classroom style functionality', the space is used for a series of tech-focused workshops, including Minecraft House of Code, video game coding, and Javascript app creation.
Demonstrating -the latest technology, lit with atmospheric green strip lighting and flanked by big screens, it's an exciting, alternative learning hub; a new setting where students can learn the skills they'll need for their as-yet-undetermined careers.
All about access
By bringing educational spaces to the high street, tech companies are showcasing a major opportunity for tertiary learning. Easy, convenient access to new skills and future-focused innovation helps people engage with learning in a completely new way. By removing key barriers and providing a fresh setting, this dynamic move has allowed education to flourish beyond traditional boundaries and could well reignite the high street as a place for personal betterment and professional development.